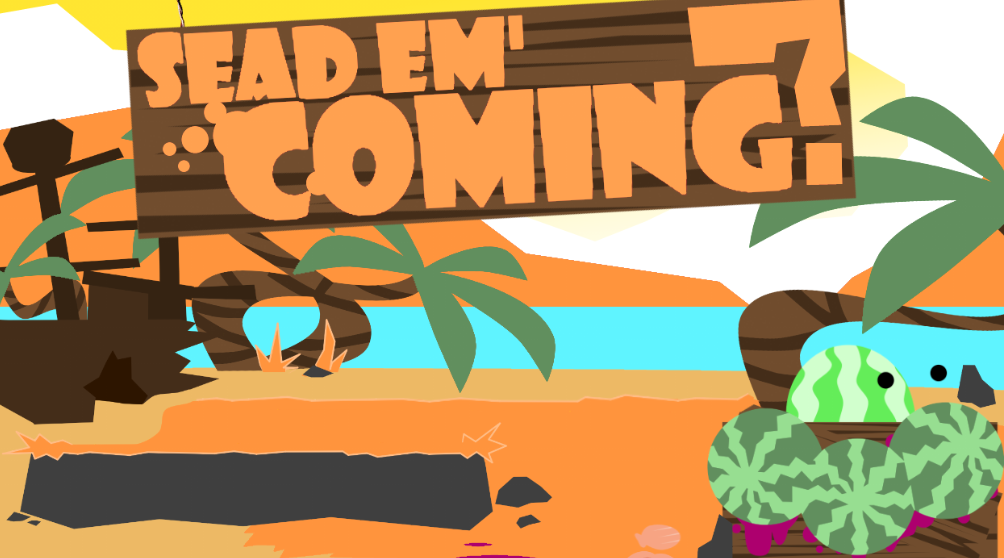 Sead'em Coming?
It's the hottest day of summer, and you, as the watermelon that you are, thought you'd be going on a nice cruise ship. but the ship crashes and all you have left for survival is a well with drinkable water in it. sadly on the ship there were many many more watermelons who are all just as thirsty as you. Will you let them steal your precious water?
Gameplay mechanics:
- You lose water (health) every time you get hit.
- You recover water by jumping into the well.
- If an enemy gets to the well, you lose.
- You must survive for the longest time without dying of dehydration.
Credits:
Programming - Rellfy#3466
Art, Music, Voice & Animations - JonnyBenny#9493
No 3rd party assets were used during development.